Historically Shepherd's Huts were used by shepherds who were away from home protecting their flocks in bygone days. They were wheeled out to the pastures and provided very basic shelter from the weather.
You can relive that experience of living closer to nature but our Shepherd's Hut experience at Boskenna is so very different from those far off days. There is no need to give up life's pleasures as our hut is fully equipped with a king size comfortable bed that you don't have to fold away by day or climb over each other to access.
Underfloor heating to compliment the log burning stove will provide you with warmth and comfort in the well insulated cabin and there is a fully integrated bathroom with a large drench shower- no going out across the paddock from this Shepherd's Hut in the middle of the night!
Together with double glazing fitted throughout you will be pampered in luxury that no shepherd ever experienced which includes a full sized cooker, fridge and television.
Our Shepherd's Hut is positioned so that you will enjoy all of the afternoon and evening's sunshine in the front of the cabin whilst not missing out on the sunrise in the bedroom window and you can even see the sea whilst listening to the birdsong around you yet it is still set in an intimately private location. Tucked away at the rear of the Shepherd's hut yet still in the full afternoon glory or under the amazing display of the moon and stars at night there is a hot tub in a very secluded corner.
With changeover days on a Friday and Monday treat yourself to a 7 or even 10 day holiday or even a 3 or 4 day short break with someone special.
There are three steps up into the cabin and therefore may not be suitable for guests with limited mobility and we would, therefore, recommend our Coach House bedroom suite or Boskenna Cottage.





All-inclusive Experience
Boskenna Shepherd's Hut Cottage provides an all-inclusive experience – from free WiFi to gorgeous fluffy towels and 100% cotton bathrobes.
With its secluded location and private hot tub, Boskenna Shepherd's Hut is perfect for a couple looking for a romantic getaway.
See what's included here.
We look forward to welcoming you to Boskenna Home Farm Cornwall.
Julia & Godfrey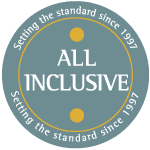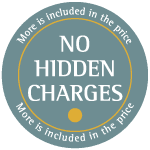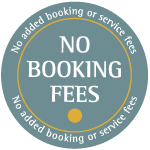 Your widget will appear here.



Secluded location in private setting with glimpses of the sea
Sheltered Hot tub exclusively for Shepherd's Hut guests
A 10 minute walk from the South West Coastal Footpath and St.Loy's Cove
Secure off road parking
Outdoor decking for al fresco dining and relaxing
Cornish Cream Tea on arrival
Open all year including Christmas and New Year
Luxury king size bed accessed from both sides
En suite bathroom with drench shower
Underfloor heating throughout – warm and cosy any time of year
Full size electric cooker, refrigerator and TV
Log burner (logs supplied)
Free WiFi